Our
Heart
&
Mission
"Love is like the wind…you can't see it but you can feel it."
Here inside Simplicity Boutique we hope to make shopping for your wedding gown one of the most memorable occasions in your life. You will be greeted by one of our talented and highly experienced staff who will then help you on your journey to finding the perfect gown.
It has taken us quite a bit of time but We have curated a collection of couture wedding gowns to fit everyone's budget. Whether you are looking to spend $1200 or $4000 on your wedding gown we have a beautiful gown for you, and if you are the bride pressed for time we also offer a wide assortment of off the rack wedding gowns as well as overstocked sale gowns.
We know that shopping for your wedding gown can be stressful so we want you to understand we only work with one bride at a time to ensure you Have the most Relaxing and peaceful bridal experience possible. Thank you for allowing us to be a part of your love story.
Request Appointment

Who
We
Are
Our Journey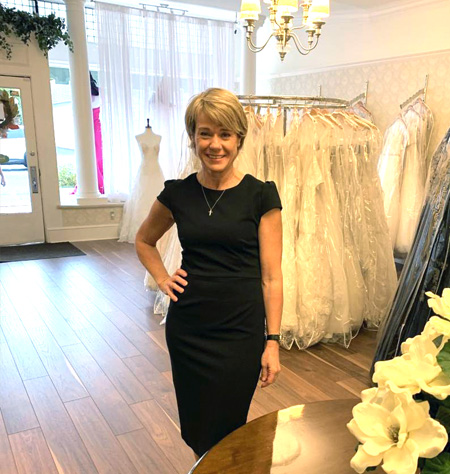 I have been blessed in my life right from the start. God gave me the most wonderful parents that any child could want plus three older brothers to watch over me. Later I would have my son, who stole my heart the day he was born. One day down the road you will totally get me when you have your first child…and probably your second and third, lol!
Then when I thought my life couldn't be better, I met the most amazing man who became my husband. The best word to describe him is beautiful ……inside and out. He makes me feel blessed and so very loved everyday of my life and I can' t imagine my life without him and I thank God everyday for my many blessings.
So after planning our wedding I knew I wanted to give back to every bride what God so graciously gave to me and with my love of all things bridal and my passion for design, I decided to open a bridal shop that would focus on the needs of brides while creating an environment that people would love to shop in and feel loved in . It was important to me that it be small, relaxing and personal as to create a beautiful memory for my brides and their loved ones. With the love and support of my wonderful husband, he has made my dream a reality. Our story is a beautiful one, one that inspires me every day.
We hope to be a special part of your beautiful love story!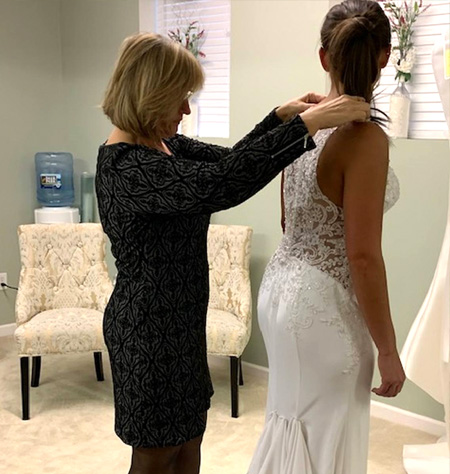 So when I think of my favorite gifts in life one that springs to mind everyday is my dear friend Petra Koziol. She is one of the most amazing, talented seamstress's in the business today. Petra was born in Germany and came to the US when she was 11 years of age. Her parents owned a wedding gown factory in Eynon, PA where designers such as Eve of Milady and Alfred Angelo gowns where first made. She has more than 45 years in the business and every day comes to work with one goal in mind…to create the perfect wedding gown for our special brides. I feel blessed everyday I walk through the door and get to share another amazing day with her.